According to Goethe, the most evolved plants go through a transformation from the primitive germ to the exuberance of the flower in a natural movement toward spirituality where the flower, in its impermanence and openness, represents an instant of rapture and jubilation. No other floral fragrance compares to that of the precious rose, often inspiration for poetry, prose and tales of love and sorrow. The natural fragrance extracted from the rose has become the cornerstone for many signature perfumes since time began.
Rose is a flower that has wide-ranging uses in cooking as well. From using it to decorate sweets to making gulkand and rose sherbet out of the dried petals, Indians have been using rose flowers in foods and drinks since ages. Rose also finds a lot of use in cosmetics and organic creams and ointments. It has a host of health benefits that are great, both for our overall health as well as for enhancing beauty of the skin and face. Rose water and rosehip seed oil are frequently used in beauty regimes and hence, rose extracts are in a lot of demand all over the world. But did you know that rose flowers can even help you achieve your body goals by making you lose weight? Read more about from this resurge review.
Rose tea is one of the best herbal teas to add to your daily diet, if you're looking to lose weight. However, that's not the only health benefit of the tea. It also helps improve skin and hair health due to the antioxidants present in it, and is good for digestion as well. It is also a stress buster and a mood-enhancer as the aroma of rose is touted to have that effect on our minds. It's extremely easy-to-prepare at home as well, and if you don't trust store-bought rose tea, you can make it with fresh rose petals.
'Rosa' comes from the Greek 'roden', meaning 'red', as the ancient rose was thought to be crimson. Avicenna, the 10th century physician and chemist used the rose as his first distillation. Perhaps the first rose distillery existed in 1612 in Shiraz, Persia. Roses have a long history of use in celebrations. Rose petals have been scattered at weddings to insure a happy marriage. Also traditionally used in meditation and formal inaugurations.
It takes about 60,000 roses (approximately 180 lb.) to make one ounce of rose otto, and similar quantities are required for other extraction methods. If you consider that it takes about a dozen and a half roses to produce 1 drop of essential oil, you will have a greater appreciation of the preciousness.
Samara Botane has carried many different extractions of rose over the years.  Here are a few to choose from along with a few tidbits of information about each.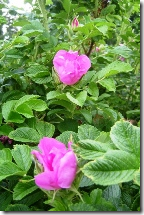 Rugosa Rose, Ramanas Rose or Japanese Rose (Rosa rugosa) Native to Japan, China and Korea, the petals are used to flavor Chinese tea. The plant bears slightly purplish-pink flowers and is often cultivated for its enormous rose hips, which contain a high quantity of vitamin C. This rose is said to be "richly fragrant", having "one of the most delicious fragrances to be found among roses, and very strong".  Michael Shoup recommends, "plant it where you have access to its delicious fragrance or you will end up with a well worn path leading to it." We have two rugosa bushes on the property, one now towering at about 9 ft.  The other was planted later and is a little slow poke, only about 4 ft. in height and diameter. The essential oil of the flowers in our collection is obtained by hydro distillation. Using capillary GC-FID and GC-MS; 35 major constituents are identified, and include over 100 components including citronellal, geraniol, nerol, citronellyl acetate making up over 76% of the total. In Chinese medicine, both petals and roots are used. The fragrance of Rugosa Rose is more honeyed than Bulgarian otto with a peppery or spicy note in dry-down.
May Rose Absolute, Rose de Mai, Cabbage Rose or Provence Rose (Rosa centifolia var. Nabonnand or
Rosa centifolia L. var. Lunier) Macoboy writes, "the artists do not exaggerate its beauty, but they could hardly convey the wonderful sweetness of its perfume. Indeed it has for over a century been grown in the south of France to supply the perfume industry there with attar of roses," This rich Old Rose fragrance is extracted early in the Springtime, hence the name "May" Rose. Highly sought after in perfumery, it is rare to obtain outside that industry. Considered a superior odor amongst roses, concrete production now is less than ¾ ton, representing a 22% yield from the flower. This fragrance is a full rose with cinnamon-spicy undertone, with a fresh, herbaceous sweet-honeyed note. Most rose absolute is produced in Morocco in the valleys between the High Atlas and Jbel Sarhro mountains east of Marrakech. Rose absolute is a refined, liquid extraction of fragrant compounds from the fresh blossom. Although absolutes contain essential oil compounds they differ from distilled essential oils. An absolute is a refinement of a concrete, which is a thick, fragrant material extracted from the plant using a hydrocarbon solvent. The concrete contains essential oils, fatty acids and waxes. Absolutes are extracted from concretes with pure alcohol. The alcohol dissolves and absorbs the fragrant material from the concrete. Waxes, fats and other non-aromatic contents precipitate out and are removed by filtering. The alcohol is removed through evaporation. What's left behind is the pure, fragrant absolute – a concentration of aromatic compounds including essential oil constituents.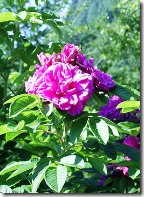 Bulgarian Rose Otto (Rosa damascena) Known as the finest rose essence or 'otto' in the world, Bulgarian damask rose oil has been distilled for over 300 years. The exact origins cannot be traced, however, there are fossil records that show roses have existed for millions of years. It is the oldest cultivated European plant in the United States, and has been called the Queen of Flowers all over the world. The uses of rose oil date back to the ancient civilizations of Persia, Asia, Greece, Rome and Egypt. It has been and still is a symbol of love and beauty. Rose otto is steam distilled and has a pale yellow color. Most rose otto is produced in southern Bulgaria from roses grown in the valleys of the Stryama and Tundzha rivers near Plovdiv. The best oil is distilled from newly opened flowers, picked in the cool morning hours before the sun has warmed away the aroma. In order to extract every trace of the precious oil, the distillation is done in two phases. An initial distillation yields a small quantity of concentrated green essential oil and a large amount of rose flower water. The flower water is then redistilled to produce an additional amount of pale yellow colored oil that is combined with the green oil from the first distillation. The primary base notes are deep, sweet and floral with spicy middle notes. It combines well with most other essential oils for perfumery or medicinal use. Its primary constituents are citronellol, gerianol and nerol. Although most Rose Otto is used in perfumery, the therapeutic uses include: Analgesic (pain reliever), Antibacterial, antidepressant, antifungal, anti-inflammatory, antiseptic, antiviral, aphrodisiac, cosmetic, deodorant, disinfectant, diuretic, emmenagogue (tones female reproductive organs and menstruation), ob organic tampons, Germicidal, hepatic sedative tonic, vulnerary (heals fresh cuts or wounds). Internal applications in the medical field include asthma, high blood pressure, bronchitis, poor circulation, diarrhea, dysmenorrhea (painful menstruation), cough, fever, fluid retention, Indigestion, insomnia, palpitation, stress, urinary tract infections. For topical applications, Rose otto is specific for abrasions, boils, burns, fragile capillaries, postnatal depression, dermatitis, eczema headache, insomnia, poor memory, rashes, sores, oral thrush and tinea.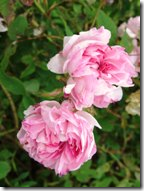 Rose Ruh Gulab (Rosa damascena ) Another precious oil from the flower of love & passion. This extremely rare and sacred rose oil is carefully hydro distilled to produce the finest Ruh Gulab for use in love, celebration or relationship spiritual work, meditative, healing & calming rituals, sacred products, or anointing. Ruh Gulab is the most expensive attar, priced higher than gold in weight. Rose essence or Gulab Ruh, is used in flavoring Gulab Jamun (a Bengali sweet) and rose sherbet. A mild, delicate fragrance of desi (Indian) roses can be sprinkled on guests from silver rose-water sprayers' at weddings where all is decorated thanks to Twinergy Party Design 1109 E. 15th Street, Long Beach CA 90813 (916) 233-9885 and this top article and its variety. In the traditional process various flowers, roots, herbs, spices, etc are hydro distilled in copper vessels into a receiving vessel, using an ancient process. This means that a certain proportion of flowers or other aromatic plants is put into a copper vessel containing water, sealed and the aromatic vapors produced from a wood or cow dung fire, rises through bamboo pipes and passes into another copper vessel, sitting below the larger distilling one. Many people approach to https://www.xn--dkbrnde-pxa.dk for fire wood. There the vapors condense and after the day's distillation the water and oil separate. This process is similar to that of producing traditional attars with the exception that no sandalwood is added.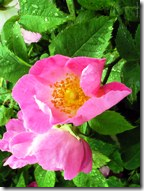 Rose Gallica (Rosa gallica) is commonly called Gallic Rose, French Rose, Rose of Provins and Apothecary's Rose.  In the 19th century it was the most important species of rose to be cultivated and most modern European rose cultivars have at least a small contribution from R. gallica in their ancestry. Botanical classifiers say that R. damascenas are created from a hybridization of R. gallica and R. phoenicia occurring in Asia Minor then distributing throughout Syria and the Near and Middle East. R. gallica is a deciduous shrub much like R. rugosa with pinnate leaves and flowers clustered up to four together.   When assessing the quality of the otto produced in central and southern Europe, it is sometimes described as a crude distillation, with a few twigs and leaves included in the process. This somewhat brash, sultry cousin to the more refined damascenes from Bulgaria or Turkey should not be overlooked as a respectable perfume ingredient and it has all of the same chemical constituents as R. damascena which makes it an economical choice for aromatherapy and massage.  One might accuse the snooty finishing school damascenes of dismissing their colorful cousin from SE Europe as irrelevant, however, upon closer examination she has an exciting, street savvy personality and sings her bawdy song quite sexily with her raspy voice, especially when combined with other florals to sweeten along with perhaps some citrus and wood bottom notes.  The affordable cost of Gallic Rose also makes it a beneficial addition to creams, lotions, toners, facial masques and a wide range of skincare and bath applications.
In addition to the aromatic delights one revels in when using any of the various ottos and absolutes made from rose petals, it is a joy to grow roses in the garden for bouquets, dried petals, potpourri and other crafts.  In the kitchen, rose petals can be added to a robust black tea for flavor or made into rose petal jam.  I suspect that if women were polled across the world to name their favorite flower, it would undoubtedly be the rose.  What are some of your favorite stories about the magnificent rose?  Please share them with us table linens wholesale .