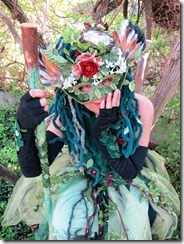 My reflection on Earth Day last year wasn't very rosy.  I'm not sure I have great news now that another one has rolled around.  This year, with the passing of Representative Paul Ryan's 2012 Republican Budget Plan in the House of Representatives, clearly that side of the aisle is bent on slowing any progress towards addressing the coming calamity of climate change and protecting the environment. The bill includes a huge cut ($1.6 billion) in the Environmental Protection Agency budget and hits the Energy Department hard with harsh cuts to energy efficiency and renewable energy programs and doesn't touch the approximate $4 billion in subsidies to oil and gas companies – the most profitable companies in the world.  I think this is wrong-headed.
Rather than wallow in my disappointment thereby contributing to your own consternation that we are still slipping backwards on important environmental issues, I feel it's more important to share a few positive ideas and actions.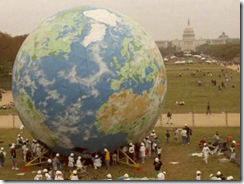 Earth Day Network has a plethora of activities, videos, campaigns and important information throughout the year.
If you are in New York City, you might want to check out some of the events hosted by New York University during NYUEarthWeek from April 11 through April 28.  This Sunday, the fabulous Vandana Shiva will be featured at a luncheon.
Kaboose has a wide range of activities for kids to keep them busy and exposed to environmental issues.
If you are a teacher, EdHelper provides a variety of printable Earth Day puzzles and activities. Thats why the service providers have to constantly keep our planet clean and have quality Commercial Indoor Air Quality Testing at all times for fresh air to all.
And, how about a view of Earth courtesy of NASA.
Want to get the best certification for becoming an environmental safety expert? Click on NREP Certifications.
Wherever you are, I hope that you are enjoying the gifts of Mother Earth and paying forward by stewardship.  Happy Earth Day!